IT PUSHES,
YOU RIDE.
Yomper+, power add-on for manual wheelchairs with fixed or foldable frames.
Made in France 🇫🇷
Power pack for manual wheelchair
Discreet wheelchair power pack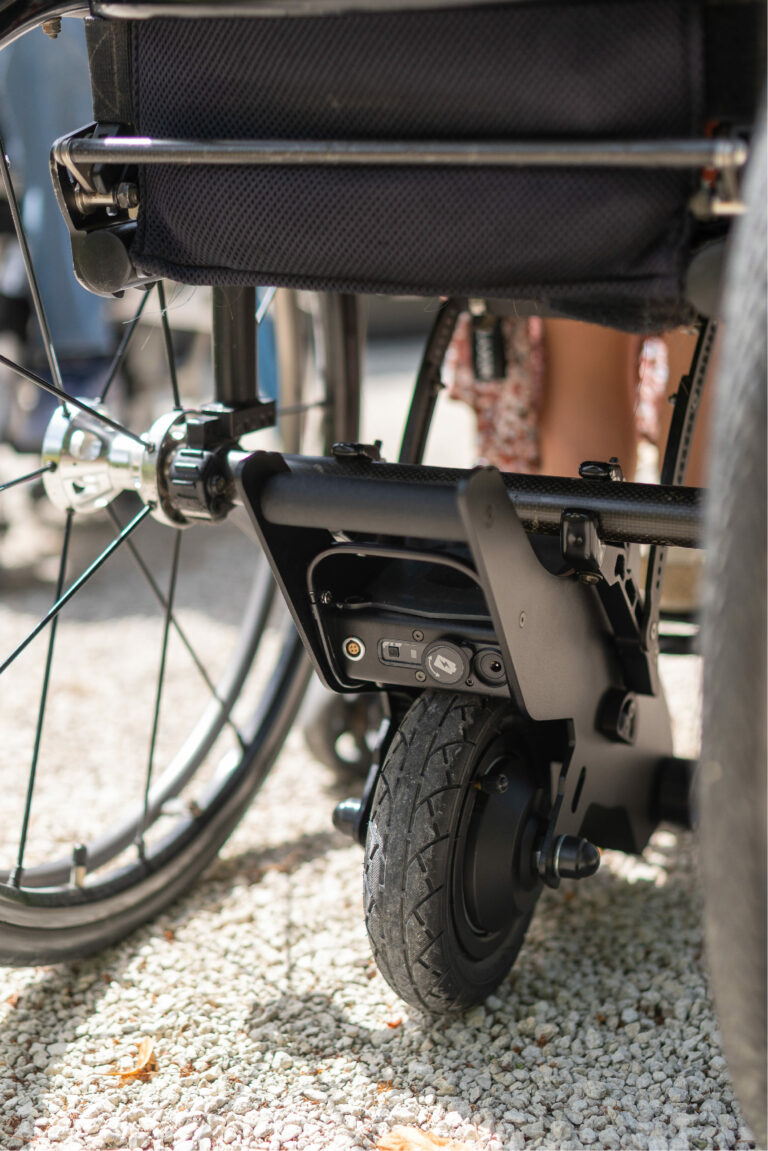 Intuitive power pack for manual wheelchair
Transportable motorization for manual wheelchair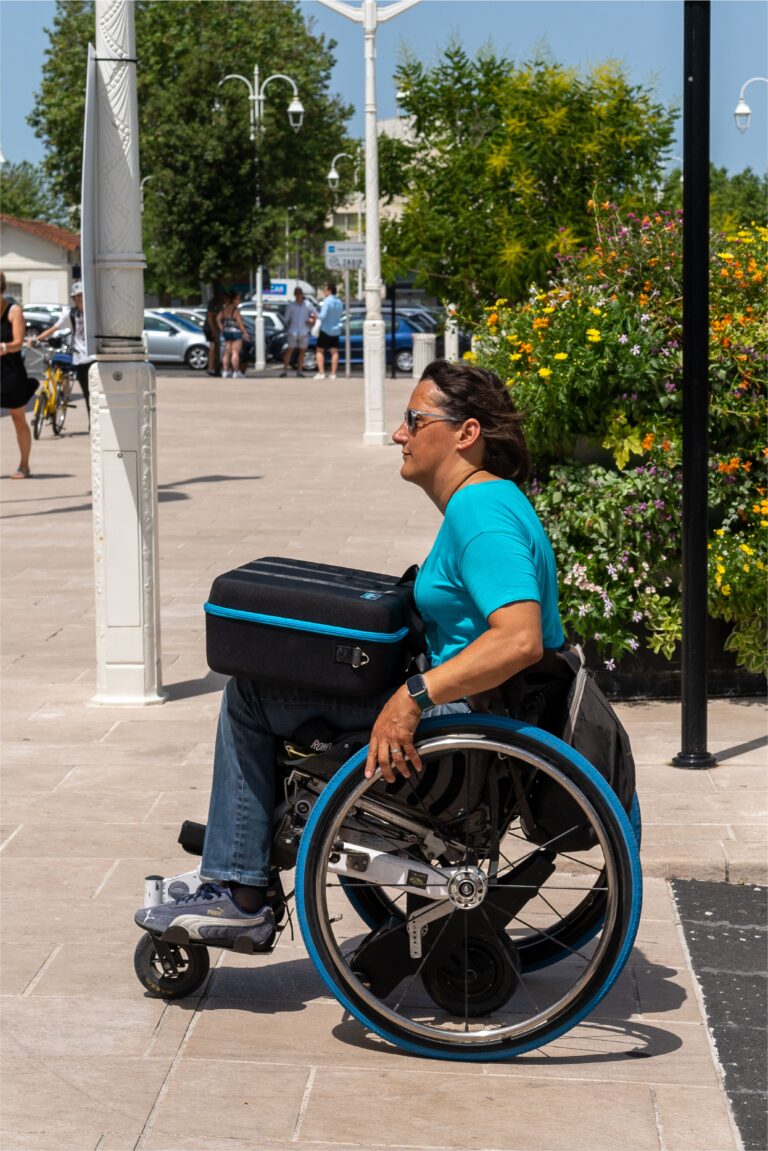 Power pack with attendant control wheelchair
We have also thought about the person who may push you on a daily or occasional basis. He or she can connect a third-person control to the Yomper+ with a cable. The speed is controlled with a simple push button without any loss of performance.
It allows an attendant or caregiver to drive and control the wheelchair while walking behind it, without any effort.
As the motor is positioned in the middle of the wheelchair, there is no offset to the rear. Your caregiver will not have any discomfort at the level of his feet to come and push.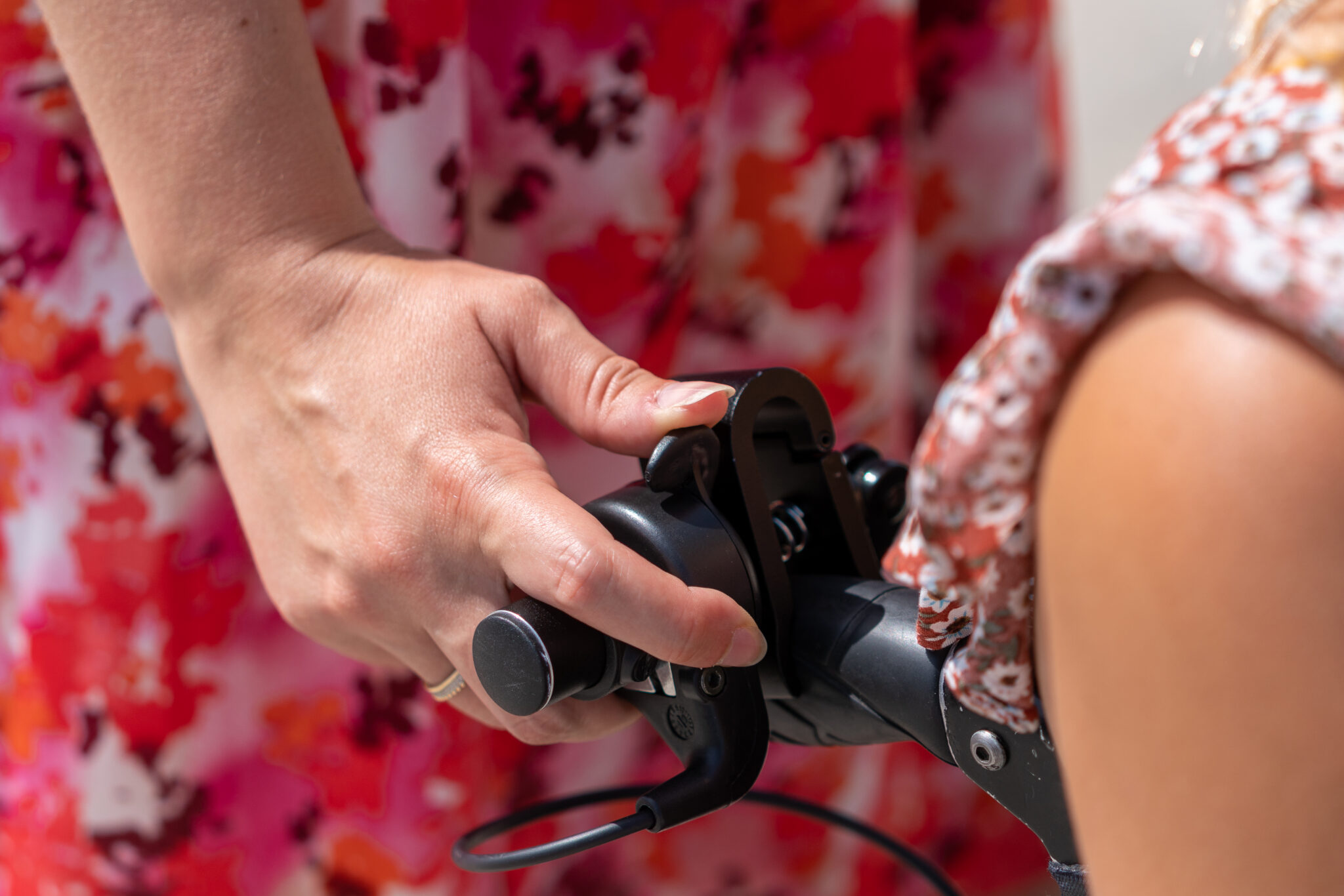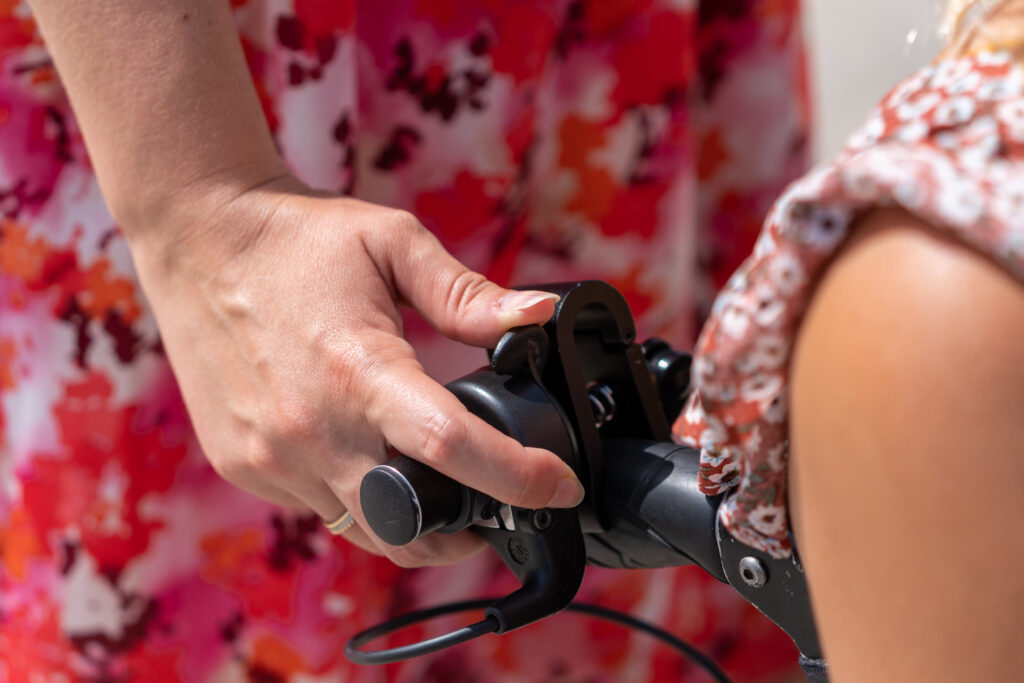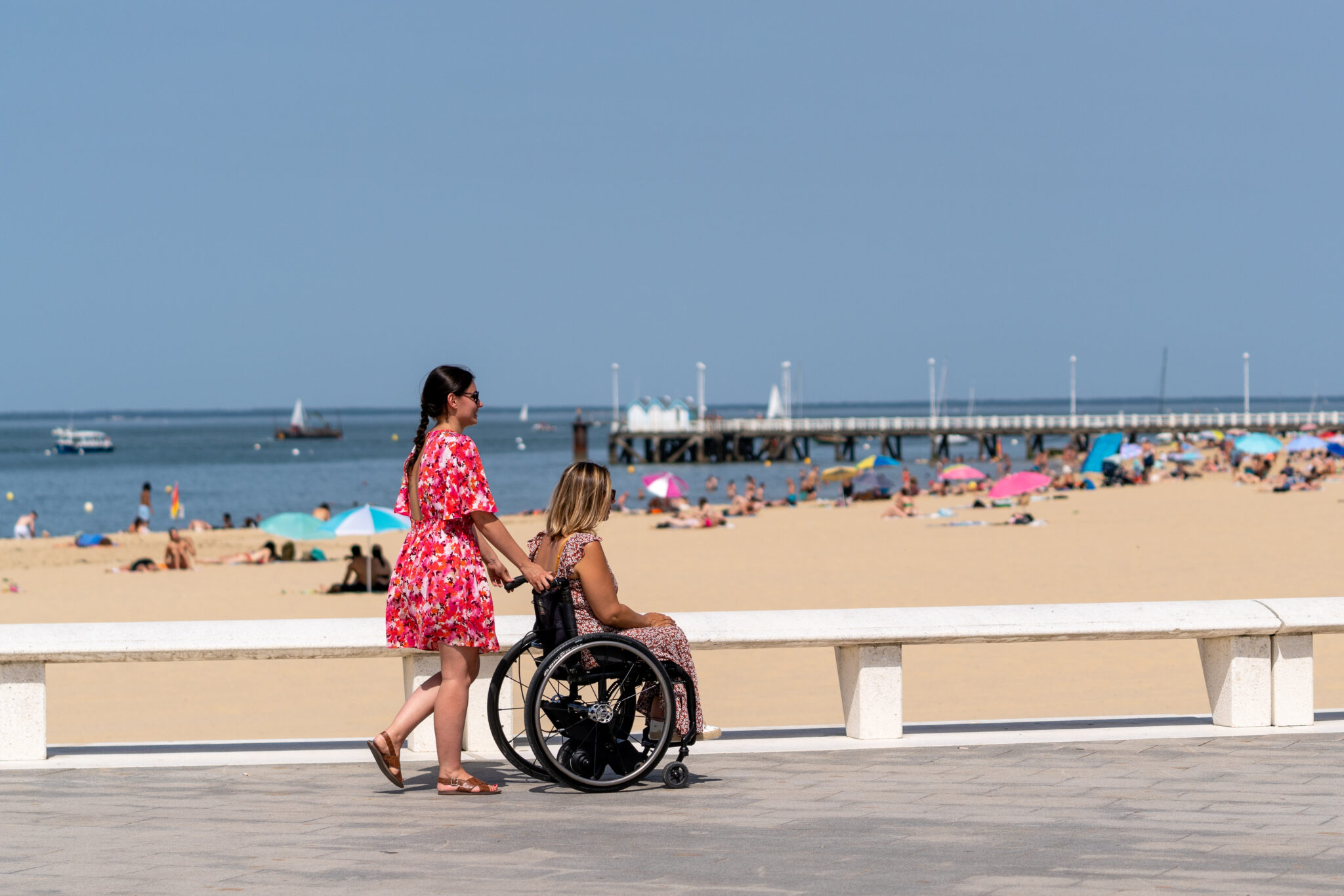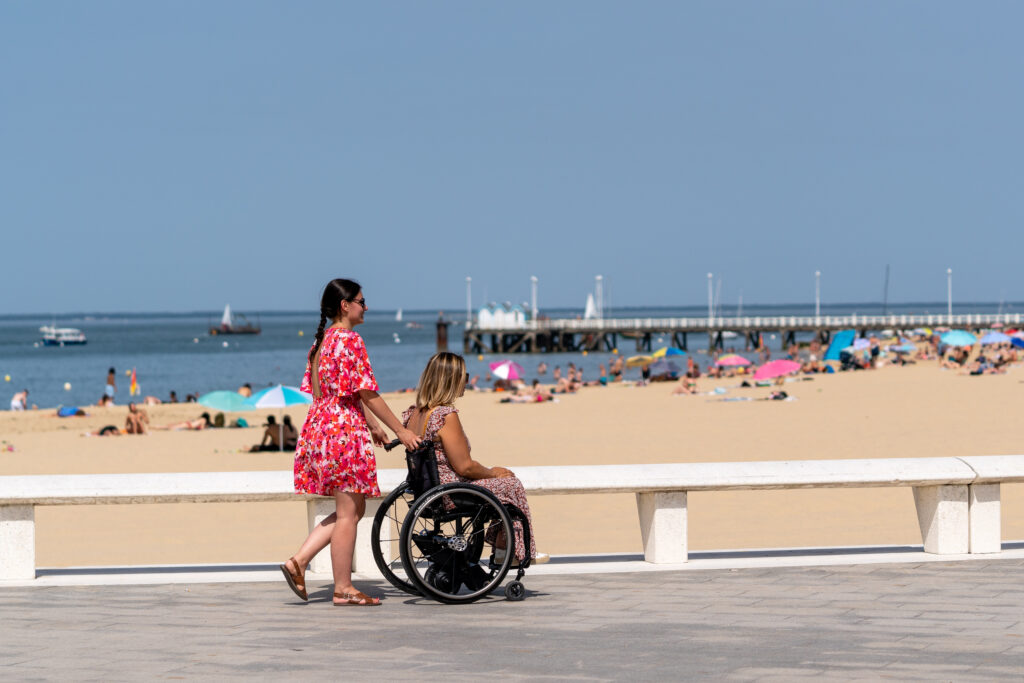 A question ?
A demo request ?
Complete the following form, then we will contact you to answer it or put you in touch with a reseller near you, if you wish.
Note that your data is strictly confidential and will not be sold under any circumstances.
« * » indique les champs nécessaires
The Yomper is a power add-on for your manual wheelchair. Press the EasyGo button twice to start it and once to stop it. You can also stop it with your wheelchair's handrims when you are in indoor mode.
The principle is simple, the Yomper is an electric assistance, it pushes, you ride !
The Yomper+ is intended for all active people or young seniors with a manual wheelchair and with good cognitive abilities.
The Yomper+ motorization is compatible with almost all manual wheelchairs with fixed or foldable frames, thanks to its two types of mounting brackets.
The autonomy of the Yomper+ power pack is 23 km for the 6Ah battery and 35 km for the 10Ah battery. Find the details in the « Characteristics » tab.
Placing the Yomper+ on its stand is made easier by its raised handle and small front wheels. You can install it on its support without effort.
Yes ! Thanks to its central position, the Yomper+ will always maintain contact with the ground. It will regulate its speed to best suit the surface it is being used on. Watch its off-road adaptation here.